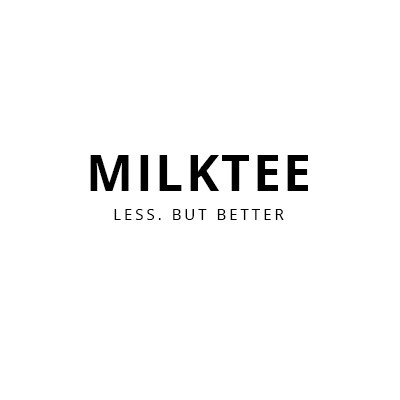 Merchant Description
Join Milktee Affiliate Program and begin promoting the offer now!
Milktee started out as an online store specializing in ready-to-wear tees as early as 2010 and have since expanded their range of clothing from indie tees to a more refined and polished apparel. They concentrate on styles that aren't complicated yet practical for shoppers to put on all day, everyday.  They even offers a wide variety of quality items such from blouses, t-shirts and cardigans to handbags, scarves, watches and accessories. They believe in good designs and the value of simplicity while upholding the brand's value, which is to "Make Good Outfits". Their focus on product and service quality is essential and they pride themselves on that.
---
Ditubuhkan seawal tahun 2010, Milktee merupakan sebuah Butik Online yang mengkhusus dalam koleksi tee seharian. Bermula dengan koleksi rekaan indie bagi wanita, dan kini mereka telah mengembangkan koleksi baju mereka kepada koleksi yang lebih kemas dan bergaya. Tahun 2012 mula memperlihatkan Milktee telah melancarkan label sendiri dan mula menyediakan tee asas yang direka dengan khusus dan teliti, seterusnya ke rekaan blaus. Rekaan pakaian jenama ini sememangnya sesuai bagi semua golongan wanita, termasuklah penampilan fesyen muslimah yang sopan dan sederhana. Fokus mereka pada produk dan perkhidmatan yang berkualiti adalah penting dan mereka amat berbangga dengannya.